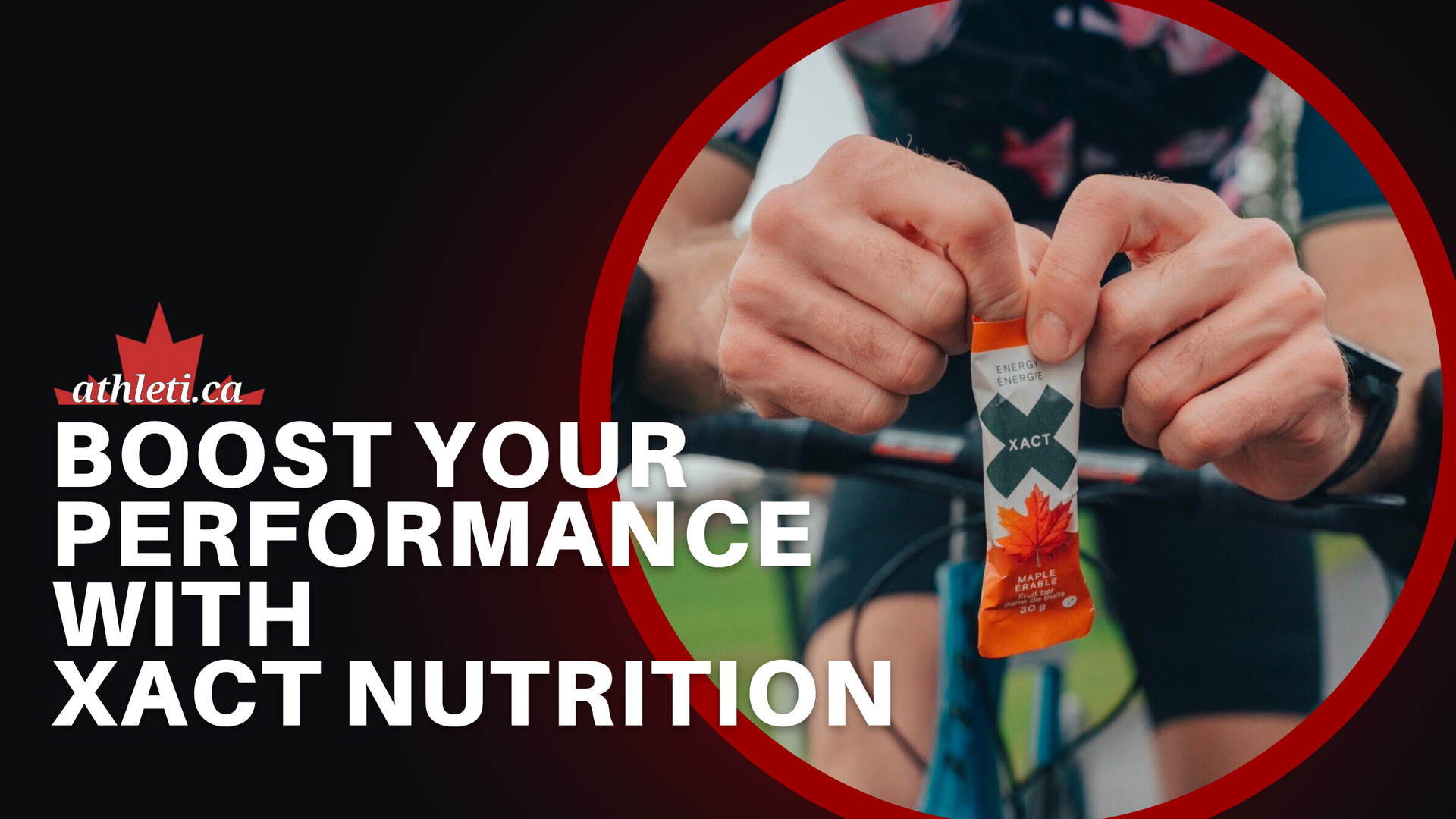 Boost Your Performance with XACT Nutrition
Are you looking for a way to boost your performance and reach your fitness goals? XACT Nutrition has got you covered! This Canadian company offers a range of premium quality nutritional supplements that are designed to help you optimize your training and recovery. 
XACT Nutrition's products are made with high-quality ingredients and formulated to provide you with the nutrients you need to perform at your best. Whether you're a serious athlete, a fitness enthusiast, or just someone who wants to stay in shape, XACT Nutrition has the products you need to support your goals.
XACT Nutrition offers a wide range of products to help you achieve your fitness goals, including pre-workout supplements, protein powders, and recovery formulas.
Here are a few of their top products:
XACT Energy Bars – This energy bar is designed to help you maximize your training sessions. It contains a blend of ingredients that provide you with energy, focus, and endurance.
XACT Protein Wafer Bars – This protein wafer bar is made with high-quality whey protein isolate and provides you with the amino acids your body needs to build and repair muscle. It's available in a variety of delicious flavours, including chocolate, vanilla, and coconut.
XACT Electrolytes – This post-workout supplement is designed to help your body recover through hydration after a tough training session. The formulation ensures optimal hydration, replenishes electrolytes and contains micronutrients essential to athletic performance
All of XACT Nutrition's products are made with the highest quality standards in mind. They undergo rigorous testing to ensure that they meet their label claims. If you're looking for a high-quality supplement company that's committed to your success, look no further than XACT Nutrition. Their products are designed to help you reach your fitness goals and perform at your best. Try them out today and see the difference for yourself!